Pisces Somewhere in Your Mind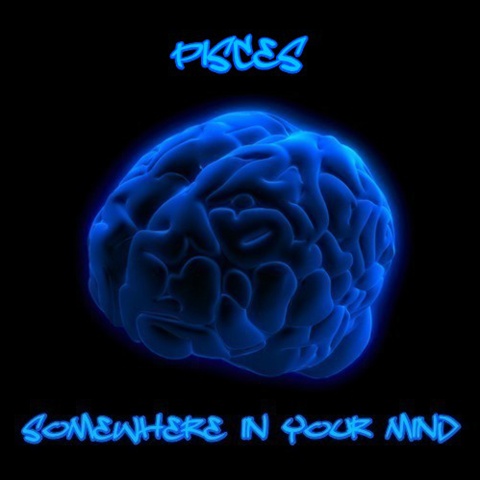 In the spectrum of unknown and unknowable bands, "Pisces" was at the furthest reaches of obscurity before our 2009 "A Lovely Sight." Seven years later, the body of basement work created by Jim Krein, Paul DiVenti, and Linda Bruner in the industrial ghost town of Rockford, Illinois, remains a perennial favorite of Numero fans, and as importantly, still haunt us. "Somewhere In Your Mind" is compiled from the same grip of tapes tracked by Krein and DiVenti between 1967~1970 that made up "A Lovely Sight", but this LP is hardly a collection of outtakes.
Ad~lib invention dominated ever "Pisces" session. Abbey Road worth recording experiments~backwards played chords recorded backwards, plugs pulled out on running decks mid sustain, the beating of a broken tambourine~occured to Krein and DiVenti as if kids at play. A gorgeous body of low~key pop~psychedelia was captured as the '60 destroyed itself, inspired variously by Jefferson Airplane and Donovan's most acidic moments. From the dark laden dirges of "Dreamer" and "Robin" to garage psych of "Mindbender", the brassy Big Brother & The Holding Company. Send~up "Oh Lord" to the C.A. Quintent~channeling trip through upper hell "Riding On A Cloud", "Somewhere In Your Mind" makes an airtight case for "Pisces" vesatility and songwriting prowess. A real glimpse into Numero Group's "Private Mind Garden".
Issued in a strict limited pressing of 1000 copies on LP only, and only available with a "Project 12" subscription.
Billie Nash
Pisces
Linda Bruner